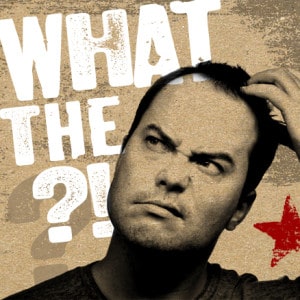 You might get the impression that we, the beer gurus of ACB, understand all there is to know about beer, yet we're still learning just like you. It's this thirst for knowledge that drives us to dig deeper into the stories behind the beer we drink, thus protecting you from the embarrassment of not knowing exactly what it is you've decided to put in your mouth.
You may have noticed a striking consistency in our approach to the styles that inhabit this series: we're drawn to unique, often unapproachable beers. Well, balls to that. We're going all in on one of the world's most popular styles: the Pilsner Lager style.
So welcome to the latest in our ongoing series (drum roll please…) "What the Hell is a Pilsner?"
The Basics:
For centuries, Ales WERE Beer – that was it. There was less science behind their formulation and easily made at warmer temperatures using top fermenting yeast. Eventually, people grew tired of these inconsistent ales and chided the brewers for making piss, as it was too often contaminated or spoiling early. Eventually a number of brewers, especially zee Germans in Bavaria, started making dark and amber beers (known by various names) with a bottom-fermenting lager yeast that's placed in cold storage for extended periods, otherwise known as lagering.
In time, the Czech's caught wind of this technological breakthrough, hijacked a Bavarian brewer (Josef Groll – "the Father of the Pils") and created history. The ability to control the fermentation process by doing it at a much lower temperature improved the beer's clarity, shelf-life and thus created a lighter, crisper pale Lager.
It all went down in the town of Plzeň, Bohemia (present day Czech Republic) when it was first produced in 1842 by Měšťanský pivovar Plzeň (the Bergher's or "Citizen's Brewery"). In time they became Pilsner Urquell (now owned by SAB Miller), the home of the Pilsner style. The style spread throughout Europe and is today the single largest produced style in the world, beer nerds be damned.
And what happened to Josef Groll? He only brewed Urquell for 3 years, returned to his father's brewery and died drinking beer at "the regulars table" of his local bar. And that folks is how it's done.
Pilsner Beers We Like and You Should Try:
Pilsner Urquell, Plzensky Prazdroj (Pilsn, Czech Republic) – By world beer standards, a 170 year old style is a relative newbie, though there are few beers more important than this one. To truly understand the style, you should start here and while the import version may not stack up against the Czech brewed original, it's all the more reason to go to the source, eh?
Victory Brewing, Prima Pils (Downingtown, PA) – Considered by many to be the East Coast's best example of the Pils, the Prima stands out for it's classic biscuity malt flavor balanced by a fusion of German and Czech style hops.
Firestone Walker Brewing, Pivo Pils (Paso Robles, CA) – Possibly the best Pils on our shore, the hoppy Pivo is the crown jewel of the West Coast Pilsners. What sets it apart from the pack is it's dry hopped preparation with German Saphir hops providing a orange zest and lemongrass flavor. For a lighter, hop driven Pilsner, you'll find no better.
Our Take:
It's no secret that the ACB crew is a bunch of hop-addled freaks with a passion for bombastic styles and the biggest game when we're on the hunt for the best things to pour down our faces.
Every so often though, especially at this time of year when the lawns must be mowed, the race cars pursue the asphalt and live music makes us forget that the sun is melting our brains, we know that there is no substitute for a classic and lighter bodied beer. You can't go wrong with the choices above for summertime refreshment which can serve as a break from the beers that were necessary to survive 6 months of cold weather hibernation.