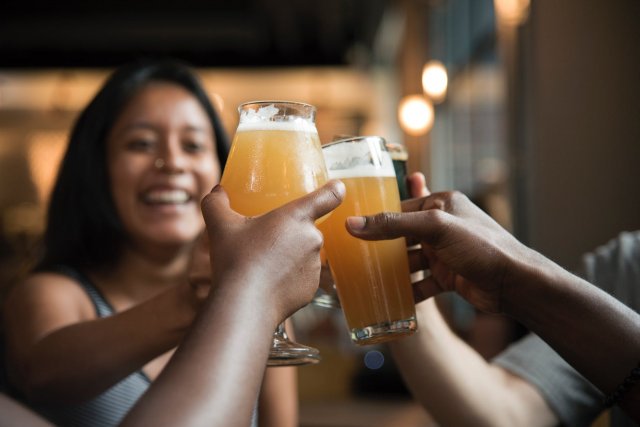 C+R Research, a Chicago-based marketing insights agency, recently released a report that took on craft beer, ranking cities with the most breweries per capita.
The report, titled "Which Cities Have the Most Craft Breweries," assessed more than 500 US cities to determine which had the most breweries per capita (or per 50,000 people).
Portland, Maine landed the top spot in the C+R survey with 18 breweries per 50,000 people. Not surprisingly Asheville, North Carolina came in a near second with 17 breweries per 50,000 residents. And Bend, Oregon, another a prominent beer destination, followed closely with 16 breweries per capita.
Also included was each city's most popular breweries (based on search volume) which is both interesting and dubious at the same time…According to the report Bissell Brothers came in at #1 in Portland which is less of a surprise than Asheville Brewing coming in at that top position in Asheville.
The list favored smaller cities over those with larger populations despite them having more breweries. As VinePair correctly reported, "Chicago is the nation's brewing capital, with 167 breweries across the city and suburbs," yet it didn't make this ranking due to its population size.
C+R Research's Top 25 US Cities with the Most Breweries Per Capita
Portland, Maine (18)
Asheville, North Carolina (17)
Bend, Oregon (16)
Boulder, Colorado (14)
Kalamazoo, Michigan (10)
Vista, California (10)
Greenville, South Carolina (10)
Portland, Oregon (9)
Pensacola, Florida (9)
Missoula, Montana (8)
Fort Collins, Colorado (8)
Loveland, Colorado (7)
Grand Rapids, Michigan (7)
Santa Cruz, California (7)
Royal Oak, Michigan (7)
Charleston, South Carolina (7)
Bellingham, Washington (7)
Denver, Colorado (6)
Longmont, Colorado (6)
Flagstaff, Arizona (6)
Rochester, New York (6)
Madison, Wisconsin (6)
Yakima, Washington (6)
Lancaster, Pennsylvania (6)
Cincinnati, Ohio (6)
Last January C+R Research released a similar report that ranked states with the most breweries per capita and the economic impact that they help generate. And you can check out some of their findings HERE.