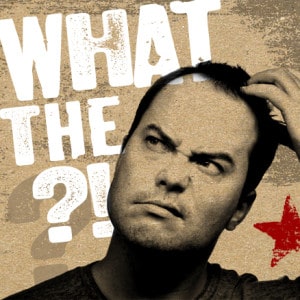 We, the Average Joes at ACB, may not have full-time jobs brewing, selling or judging beer, yet if you knew just how awesome some of our real jobs are, you'd better understand why we spend so much of our free time drinking beer.
And in case you haven't noticed, it's pretty damn hot outside these days, so we felt it merited an investigation into one of the most refreshing styles around today.
Without further ado, let's drink in yet another chapter in our series, "What the Hell is a Radler?"
The Basics:
The history behind the Radler style is almost as zany as the half beer – half fruit soda concoction itself. But to better understand the Radler, which was originally conceived in the Bavarian region of Germany (we'll get to that in a second), we start in mid-18th century England with what was once known as the Shandygaff.
Today known generally as a Shandy (a beer mixed with a soft drink, carbonated lemonade, ginger beer, ginger ale or any variety of juice), the Shandygaff was composed of 2 parts beer, 1 part ginger beer/ale and reached its peak popularity during the early 20th century in England, Ireland, Canada and the United States. The interchangeable use of Shandy and Radler is perplexing, but they basically mean the same thing – one is English in origin, the other German.
The term Radler originates with a drink called Radlermass (literally "cyclist liter") that was originally created by Innkeeper Franz Kugler in a small town named Deisenhofen, just outside Munich. During the great cycling boom of the Roaring Twenties, Kugler created a bicycle trail from Munich, through the woods, which led directly to his drinking establishment. On a beautiful June day in 1922, a reported "13,000 cyclists" crashed Kugler's party. Fast running out of beer, he blended it 50/50 with a lemon soda he could never seem to get rid of, and the rest is history.
Today some of the best Radlers you can find in the states still come from Central Europe in the form of Schöfferhoffer Grapefruit (Hefeweizen and Grapefruit soda) and Stiegl Radler (lager and grapefruit soda). Both weigh in at an uber light 2.5%, perfect for summer beer sessions. The most commonly found nationally would be Leinenkugel's lemon Summer Shandy and their Grapefruit Shandy, both 4.2%.
Radlers We Like and You Should Try
Ginger-Lemon Radler, Boulevard Brewing (Kansas City, MO) – Going with the bigger mouthfeel of an unfiltered wheat beer and adding a bigger kick at 4%, this Midwestern delight is cut with lemon juice and lemon extract, plus fresh juiced ginger, adding a touch of the traditional Shandy style.
Totally Radler, Hopworks Urban Brewing (Portland, OR) – A delightful concoction they've been serving hand-mixed at their pub since 2008 that seemed more like a blend of lemonade (instead of soda) and lager . Now it's available in the Pacific NW in 16oz cans as a blend of their Organic HUB Lager and organic lemon soda (2.6%).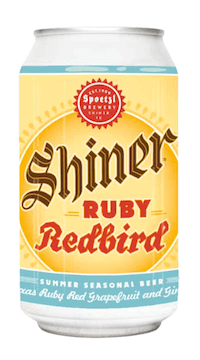 Shiner Ruby Redbird, Spoetzl Brewery (Shiner, TX) – An easy drinking lager fused with tart ruby red grapefruit and a ginger kick, this tasty Texan treat is available year-round. It's available in cans, bottles or on draft and weighs in a bit heavier than your average Shandy/Radler at 4%.
Swill, 10 Barrel Brewing (Bend, OR) – In its first year, this Berliner-weisse style grapefruit radler was mind blowing, then a few years back it didn't quite taste right, not to mention the exploding bottle issues. Last year it had an improved lemon flavor vs. the previous grapefruit and we haven't had this year's take on it just yet, but we may not see it in bottles for a while. (4.5%)
Our Take on the Radler Style
We're pretty stoked about having another legitimately tasty, low alcohol alternative in the summer months. And now that brewers are starting to bottle and can these beautiful blends, it's no wonder that America is finally starting to take notice of the style. Often still found only as a one-off, tap-only Summer phenomena, fear not if you can't find it locally. It's an easy one to do yourself – all you need is some of your favorite lager or Hefeweizen (preferably brewed locally) and some sparkling lemon or grapefruit soda. Just make a 50/50 or 60/40 blend of the two and you can prost to Kugler's ingenuity!