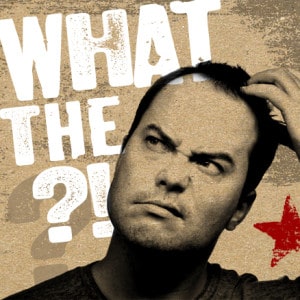 There are a very few internationally recognized beer styles that originated in in America. The Kentucky Common is one of them…
But what is a Kentucky Common anyway?
The Basics
The Kentucky Common beer, which is sometimes called a "Common" or a"Dark Cream Ale," is an indigenous beer that was born in Louisville, Kentucky in the 1850's and remained an immensely popular style in that river town until Prohibition.
Before modern refrigeration, most breweries depended on ice stored from the previous winter for producing beer. The Louisville area seldom had the weather conditions to produce enough ice for this. And with an influx of European immigrants into Louisville during the mid-19th century, there was an increased demand for beer.
Given the region's warmer climate and lack of refrigeration the Kentucky Common beer was fermented at higher temperatures like an ale, and aged for a very short period of time, if at all, before being consumed, thus eliminating any need to keep it cool. This kept overhead costs down for the brewery and made it inexpensive to purchase, so it was very popular among poor working-class immigrants that flooded the region.
In the wake of prohibition, the Kentucky Common beer was largely forgotten, but increasingly craft brewers are returning to it.
In 2015 the Beer Certification Beer Program was added to its BJCP Style Guidelines which was a big step towards recognizing the beer style's uniqueness and historical legitimacy. And in 2021 the Brewers Association, craft beer's leading US trade organization, updated their style guidelines to officially include the long dormant style, which was a big deal as well.
Three Kentucky Common Beers You Need To Try
Louisville's Kentucky Common (Louisville, KY) – Falls City Beer's Kentucky Common is a smooth 4% ABV celebration of corn, barley and rye and a solid example of the style.
Dreaming Creek Kentucky Common (Richmond, KY) – This is Dreaming Creek Brewery's #1 flagship beer. It has legions of fans including us.
Sawstone Kentucky Common (Morehead, KY) – Sawstone Brewing Company's Kentucky Common is a 4.8% ABV dark amber ale with a grainy sweetness and subtle notes of caramel and chocolate. Sawstone's a terrific brewery and their historical approach to this beer-style is admirable.
Our Take
The US doesn't have a lot of truly indigenous beers styles and for that reason alone the Kentucky Common beer deserves more attention from both brewers and beer fans alike.
Michael Moeller, a co-founder of the Louisville Ale Trail, is all about it. And he's on a mission to get the Kentucky Common named the official beer of the bluegrass state.
After all Kentucky deserves recognition for more than just bourbon and horse racing. And this is a no-brainer…they absolutely own this beer style.
And not only is the Kentucky Common a significant American beer style, but naming it the "official state beer" would draw long overdue attention to Kentucky's beer heritage, as well as to the state's vibrant craft beer scene.