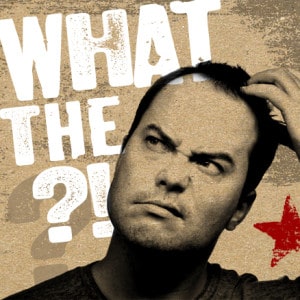 As one of our favorite beer writers, Cat Wolinski, Senior Editor @vinepair astutely explained back in 2018. "There are beers, there are cocktails, and there are beer cocktails. Then, there are also beers that taste like cocktails."
And those are the Cocktail Beers we're talking about…
The Basics
Cocktail Beers are exotic beer creations that use a blend of unique ingredients, and more times than not, barrel aging, to create beers that mimic the taste and character of popular cocktails. By their very nature, they are primarily limited releases and like cocktails they're usually high octane affairs.
The Cocktail Beer exists in a stylistic netherworld. They're outliers that at their best taste more like the mixed drinks that inspire them than they do traditional beer.
And although, we were unable to determine what brewery may have crafted the first Cocktail Beer, they've been around for a while now and continue to show up semi-regularly.
We think it's fair to correlate their emergence with craft beer's decades-long exploration of barrel-aging techniques as well as the rise of local craft distillers, who can share barrels that previously held gin, rum, whiskey, tequila or other spirits.
Uber-Interesting Cocktail Beers
Cocktail Beer are essentially small batch one-offs that hit retail and disappear quickly so unfortunately many of these selections aren't currently available…But we'll start with some recent ones.
Firestone Walker Tequila Barrel Sunrise (Paso Robles, CA) – – in June 2021 Firestone Walker Brewing released one of the best Cocktail Beers we've ever had. Tequila Barrel Sunrise began as Firestone Walker's signature blonde Barleywine aged in Extra Añejo tequila barrels that is then re-blended with smaller vintages matured in hard-to-get cherry and orange bitters barrels.
Founders Más Agave Grapefruit (Grand Rapids, MI) – In 2020 Founders Brewing released an impressive addition to its Barrel Aged Series inspired by a classic tequila cocktail, the Paloma. Sweet, salty and mouth-puckering, Founders Más Agave Grapefruit is a 9.7% ABV Imperial Gose Ale brewed with Agave and Sea Salt that is aged to perfection and dosed with fresh grapefruit juice to ramp up its tanginess.
Schlafly Old Fashioned Ale (St Louis, MO) – Brewed with blood orange juice and then aged on bourbon barrel chips to mimic the flavor and tones of an Old Fashioned Cocktail in, Schlafly Old Fashioned Ale is an 8% ABV limited Cocktail Beer that the brewery debuted in2019. Its unique apothecary-style bottle was perfectly representative of this envelope pushing brew: a cocktail that's not a beer, and a beer that's not a cocktail.
Bottom Line
Cocktail Beers are exotic hybrids that address craft brewers need to sometimes push the brewing envelope as well as the demands of those consumers always in the hunt for the new and the different. But clearly these are niche creations that aren't going to appeal to everybody.
Obviously Cocktail Beers are brewed for beer fans who also enjoy cocktails, otherwise what's the point…right? And in some ways the Cocktail Beer share an affinity with Dessert Beers that can drink more like desserts than they do beer.
The truth is Cocktail Beers are creative brewing exercises that will always be niche, but that doesn't mean they aren't worthy. Especially for the more adventurous craft brewers and beer lovers among us.