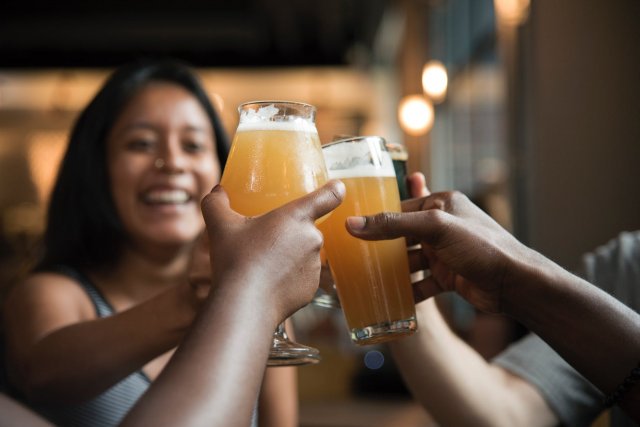 Highly sought after beer releases can be a nightmare for both breweries and fans. Overwhelmed brewery websites sometimes crash and the social media backlash from fans who feel wronged can be brutal…
But now an Atlanta-based technology solution company has come up with a lottery feature that provides an easy-to-use and equitable solution to the problem.
CraftCellr, who offer iOS and Android apps that help craft beverage producers and retailers across 16 states to manage their day-to-day operations, including to-go sales, memberships, can/bottle release pre-sales, and event ticketing, have added an uber-efficient beer lottery functionality to its latest operating systems…
"We see horror stories every day of breweries struggling to release extremely limited amounts of popular beers, only to take serious reputational hits on social media when things don't go according to plan," explains CraftCellr co-founder Eric Thelen.
"CraftCellr's Lottery system not only gives brewery patrons an easy and equitable opportunity to purchase hyped beers, it also insulates a brewery's brand from the consumer backlash that can be associated with high-demand beer drops."
CraftCellr's new Lottery function provides a simple platform for randomly selecting winning customers and automatically processing payment.
Randomization and pre-purchase verification circumvent historically problematic sales methods that require purchases to be made at a specific time, often resulting in site crashes and preventing customers with busy schedules from gaining access to high-demand beer sales.
By offering a more egalitarian solution, breweries utilizing CraftCellr's Lottery system can improve the overall customer experience, protect staff from potentially pissed-off customers, and avoid negative feedback that can scar a brewery's reputation.
CraftCellr's new Lottery function also includes blacklisting capabilities…
Blacklisting gives breweries the ability to block bad actors, from secondary market resellers to illegitimate proxy manipulators, ensuring that their beer ends up only in the hands of true fans…
"Given the competitive nature of today's craft beer market place, nobody can afford to alienate customers," notes Thelen.
"Lottery is really the only reasonable solution to allocating sales fairly, and our system puts the power in the hands of brewers to deliver the best possible service to their valued consumers."