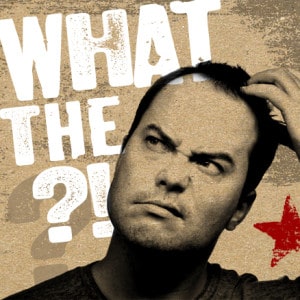 We're all familiar with the term 'Trappist Ale"….right? But do we really understand the true meaning of that historical designation or its historical roots?
So we've gathered some fundamentals on what many consider to be the best beers in the world.
The Basics
Trappist beers are ales brewed by Trappist monks, a monastic Roman Catholic order that originated in La Trappe, France in the 17th century as an offshoot of the strict Cistercian order.
Trappist Monks live a cloistered and contemplative life dedicated to study, prayer and a variety of trades that help afford the monasteries some degree of financial support and sustainability.
Some Trappist monasteries produce high quality cheeses and breads which they sell to keep their operations going. Other monasteries traffic in religious paraphernalia, some of it quite collectible today.
And some monks have turned to crafting complex ales behind their walls…ales that have captured the attention of the world.
Official Trappist Breweries
Today, there are eleven active Trappist breweries — six in Belgium, two in the Netherlands, and one each in Austria, Italy and the United States.
And now they've an official Trappist Association which grants monasteries the trademark and logo rights to keep things authentic and the 'order' in order, and those breweries must adhere to these specific criteria…
The beer must be brewed within the walls of a Trappist monastery, either by the monks themselves or under their supervision.
The brewery must be of secondary importance within the monastery and it should witness to the business practices proper to a monastic way of life
The brewery is not intended to be a profit-making venture. The income covers the living expenses of the monks and the maintenance of the buildings and grounds. Whatever remains is donated to charity for social work and to help persons in need.
The Big Trappist 11
These are the eleven 'official' Trappist Breweries in action today
| | | | |
| --- | --- | --- | --- |
| Brasserie de Rochefort | Belgium | 1595 | |
| Brouwerij der Trappisten van Westmalle | Belgium | 1836 | |
| Brouwerij Westvleteren/St Sixtus | Belgium | 1838 | |
| Bières de Chimay | Belgium | 1863 | |
| Brasserie d'Orval | Belgium | 1931 | |
| Brouwerij der Sint-Benedictusabdij de Achelse Kluis (Achel) | Belgium | 1998 | |
| Brouwerij de Koningshoeven (La Trappe)‡ | Netherlands | 1884 | |
| Stift Engelszell | Austria | 2012 | |
| St. Joseph's Abbey in Spencer, Massachusetts | United States | 2013 | |
| Brouwerij Abdij Maria Toevlucht | Netherlands | 2014 | |
| Tre Fontane Abbey | Rome, Italy | 2015 | |
3 Trappist Beers You Might Want To Chase Down
Westvleteren XII – Considered by many to be one of the best beers in the world, and quite possibly the hardest to find, Westvleteren XII is a layered and complex 10.2 ABV Quadrupel that's brewed by the St. Sixtus Abbey in Vleteren, Belgium.
Orval – Brewed by the Orval Abbey in Villers-devant-Orval, Belgium, the 6.2% ABV Orval Ale is crafted using pure spring water and goes through an extensive dry-hopping process which might explain why it's become a Belgian favorite for hop-hungry Americans.
Chimay Blue – Since 1862, the monks at Chimay have been brewing ales that are now widely distributed around the world. This western Belgium monastery brews three memorable variations, but their 9% ABV Chimay Blue, with its creamy brown head and rich caramel mouthfeel, is exceptional.