A Bud Light Super Bowl ad that was intended to shame its competitors for brewing their beer with corn syrup has continued to generate conversation and now Jim Koch, one of craft beer's true pioneers, is weighing in on their 'corntroversy."
It all started On Super Bowl Sunday when  Bud Light returned to last year's popular "Dilly, Dilly" medieval kingdom to accuse both Miller Lite and Coors Light of using corn syrup in their beers.
In the commercial the kingdom of Bud Light mistakenly receives a gigantic barrel of corn syrup that wasn't intended for them. And because Bud Light doesn't use corn syrup in its beer, the kingdom's subjects embark on a brutal journey to deliver the barrel to the kingdoms of Miller Lite and Coors Light – because they evidently do.
The spot's corn syrup accusations, though not denied, drew a quick rebuttal from MillerCoors as well as from the National Corn Growers Association.
And as Peter Frost writing for MillerCoors' Behind the Beer astutely pointed out Bud Light "uses the same trick," only they substitute fermentable rice rather than the corn derivative to create a similar effect…
For Jim Koch Bud Light's Super Bowl commercials we're nothing less than déjà vu (all over again)…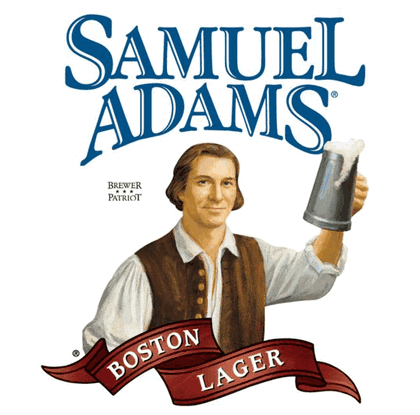 "In 1986, I touched off a firestorm in the beer industry with radio ads exposing Heineken, Beck's and other imported beers for using brewing adjuncts like corn and sugar to lighten the beer they shipped to the US."
"American beer drinkers were surprised to find out that these prestigious imported beers were illegal to sell in Germany at that time. In contrast, our Sam Adams Boston Lager did pass the Beer Purity Law and was sold in Germany."
"This revelation helped launch the American craft beer revolution. Craft beer sales have grown every year since."
 "On the other hand, sales of Beck's and St. Pauli Girl have declined dramatically, and Heineken changed its recipe to remove the corn and returned to all malt brewing. Now the same argument is playing out, only this time between two huge global brewers."
"The irony is that, once again, drinkers likely aren't aware that they're paying a premium for imports that are lightened with corn like Corona, Modelo and yes, even Stella Artois (made by the same owners as Bud Light."
It's Koch's position that "this corn vs. rice vs. corn syrup debate is as silly as dilly dilly. It's like McDonald's and Burger King arguing about grilling vs. broiling their burgers. Who cares? Fast food is still fast food."
Koch continued to speculate that these Big Beer ingredient wars might not be over, and signs off with a semi-conciliatory "all beer is good, but some beer is better."