Happy Birthday America! The Fourth of July weekend is ON and most of the country has already bailed on work and is in total holiday mode.
Independence Day first and foremost commemorates the adoption of the Declaration of Independence on July 4, 1776. But it's also a time for friends and family, parades and barbecues, concerts, baseball games and parties.
And needless to say it's also a great time for drinking beer.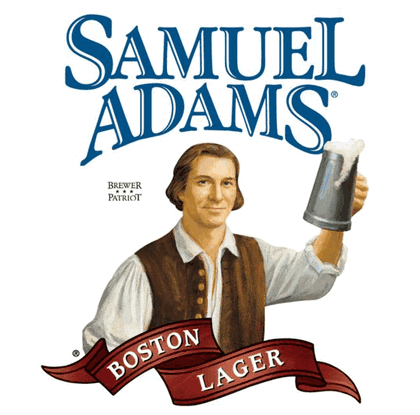 So with that in mind, we canvassed the American craft beer landscape for you and came up with five patriotic brews that you might want to celebrate your holiday with…
Samuel Adams Boston Lager – Boston Beer Company (Boston, MA) – Maybe because it was one of the first craft beer that people recognized or perhaps because it's one of the most widely distributed and generally available, for many Samuel Adams Boston Lager has become a July the 4th staple.
We know it's not sexy – but it doesn't get more authentic – and deserves its place at any holiday gathering this weekend.
Homefront IPA – Center of the Universe Brewing (Richmond, VA) – What better time to honor those who have given up so much for this country than with this special commemorative brew.
Homefront IPA began in 2011 when Major League Baseball pitcher for the Seattle Mariners, Chris Ray, decided to use his love of craft beer to give back to the military and veteran community. He teamed up with Fremont Brewing in Seattle to release a limited edition craft beer in which 100% of the net proceeds would benefit military and veteran charities.
All proceeds are now donated to Soldier's Angels, which provides aid, comfort, and resources to the military, veterans, and their families through a variety of ways— from shipping care packages to deployed service members to providing food assistance to low-income and homeless veterans, and more.
Although all participating breweries are working from the same recipe, each version of the beer will taste slightly different– making this a unique adventure for brewers and craft beer lovers alike!
Participating breweries currently include:
1700 Brewing (Newport, Va.)
Alamo Beer Company (San Antonio, Texas)
Center of the Universe Brewing Co. (Ashland, Va.)
Chattabrewchee Southern Brewhouse (Columbus, Ga.)
Grand Canyon Brewing Co. (Flagstaff, Ariz.)
Great Chicago Fire Brewery (Leesburg, Fla.)
Mully's Brewery (Prince Frederick, Md.)
Nine State Brewery (Inverness, Fla.)
Old Sheepdog Brewery (El Paso, Texas)
Rochester Mills Production Brewery (Auburn Hills, Mich.)
Two Roots Brewing Co. (Auburn Hills, Mich.)
Anchor Liberty Ale – Anchor Brewing Company (San Francisco, CA) – Like Sam Adam's Boston Lager, Anchor's Liberty Ale is a patriotic classic that deserves it righteous place at your Independence Day outing. Its name alone defines what this holiday is truly about.
Liberty Ale was first brewed to celebrate the bicentennial of Paul Revere's historic ride and is said to be one of the first modern American IPA brewed after prohibition and is considered by many to be the historic beer that started the craft beer revolution.
Ironically Anchor is now owned by Sapporo (so maybe less patriotic?) but it's a good beer so we're running with it anyway.
Honorable Mentions
Brew Free! Or Die IPA – 21st Amendment (San Francisco, CA) C'mon the name alone screams Independence Day and the Mount Rushmore inspired artwork that graces the can is beyond awesome.
Firestone Walker Pivo Pils (Paso Robles, CA) – Maybe the best "New American" craft beer Pilsner out there – essential…
Victory Summer Love Ale (Downingtown, PA) – "Because we love it too"
###