Summer is traditionally a peak time for beer sales but so far this summer is not looking great for either Big Beer and many craft brands.
In fact according to a recent Cowen & Co. report Big Beer brands dropped more than 3 percent during the 12-week period ended June 18th. And that drop is on top of 'not great' recent news from the Beer Institute that "between January and May, US brewers shipped 2.5 million fewer barrels than the year before."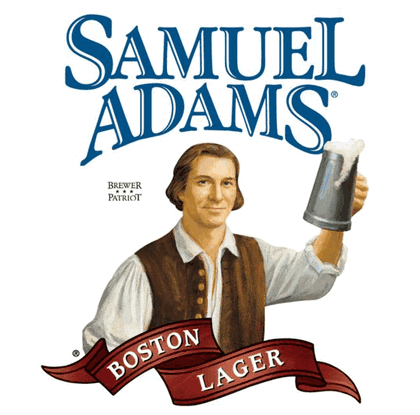 And it's not like declining beer sales are only the biggest brewers problem.
Sam Adams Boston Lager saw its sales plunge a concerning 14 percent according to CBS News, which has got to be a reason to drink for many Boston Beer Company professionals, just not enough to stem their losses.
Brewbound is reporting that, "year-to-date volume sales of New Belgium, CBA and Deschutes products were down 10.4 percent, 8 percent, and 10.4 percent, respectively, thru the halfway point of the year."
And Beer Marketer's Insight's Eric Shepard is saying that beer has been losing market share for a while now. "Beer's share of the market for alcoholic drinks peaked at about 60 percent in 1996. It is now about 49 percent."
Wall Street's not feeling beer either…Shares of Molson Coors, the parent company of MillerCoors, hit a four-year low after it reported a 3.8 percent fall in volume  in the US.
Shifts in younger drinkers' preferences are also upsetting the beer biz.
Younger consumer's tastes are becoming increasingly fluid and many of them no longer hold an exclusive allegiance to beer, they still drink it, but they're increasing moving from beer to wine and spirits.
And it's not like beer sales are coming to a complete standstill…
Overall sales for the most recent 12-week period, although not great, were still up 1.6 percent. But those sales lagged considerably behind wine which rose 4.1 percent and spirits which saw an 8% gain…
And when you add recreational pot (now legal in nine states) and new pot drinks into the mix of mood enhancing alternatives which now also includes new flavored malt beverages, spike seltzers and craft spirits with the more than 6,300 breweries currently operating in the US…you can better understand why this summer's beers sales are flat for many once unassailable brands.
So we suggest that everybody who work in the beer industry fasten their seat belts because beer's dominance is not what it once was and we're in for some turbulent times.
Beer Banner image credit: iStock 000043756214