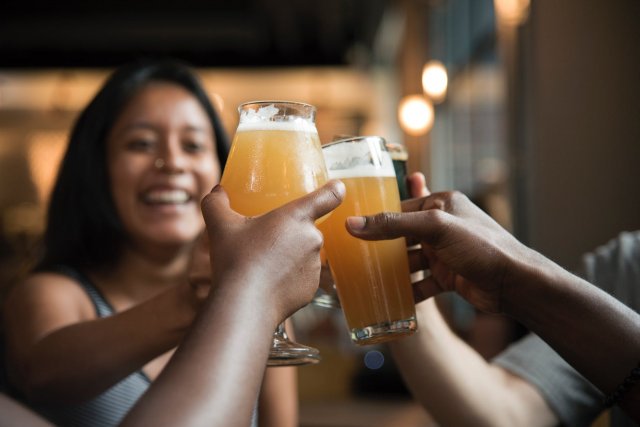 With Black Friday now in the rearview mirror, the winter holiday gift-buying season is officially ON. And with everyone shopping online this year you'll need to start soon.
And what better gift for that beer lover in your life than a specially curated beer selection shipped directly to his or her door?
Plus a rare cheese or gourmet chocolate subscription (to pair with those beers), is a great gift combination that NEVER disappoints.
The US Microbrewed Beer Club
A family-owned business for 25 years, The Microbrewed Beer of the Month Club™ was founded and continues to be run on principles dedicated to consistently delivering quality, variety, and value through its structured craft beer selection process.
In addition to its comfortable pricing, they've a selection process that ensures that all the beers that they ship are, at the very least, interesting.
Each month, the company's team of experts taste over 500 brews in consideration and only 20% of the beers make the cut. As founder Kris Calef likes to point out…"we drink a lot of bad beer… so you don't have to."
The US and International Variety Beer Club
While we're still big fans of The Rare Beer Club, an even more upscale division of The Microbrewed Beer of the Month Club, the company's US and International Variety Beer Club offers a global selection of smart beer offerings that you just don't find in most clubs.
Every month members will receive twelve, 12oz. hand-crafted beers each from both American craft breweries and international brewers.
Each shipment will include four different beer styles, three of each style, along with a monthly newsletter complete with tasting notes, beer profiles, brewery histories, and even suggested food pairings.
The Original Gourmet Cheese Club
Want to upgrade that beer club subscription? Just say cheese!
The Original Gourmet Cheese Club delivers a wide variety of traditional farmhouse and artisan cheeses, specially curated by the club's award-winning cheesemongers (yep, that's a thing) who spend hours in climate-controlled 45° aging rooms, tasting dozens of samples from literally hundreds of batches of the same cheese to find just the right one.
And like the beer clubs, this monthly mailing is serious about its quality and uniqueness. All three cheese selections, come with tasting notes, cheese profiles, cheesemaker histories, and serving suggestions.
The Gourmet Chocolates of the Month Club
What pairs better with a serious Imperial Stout and the warmth of a fire than designer chocolates delivered every month?
The Gourmet Chocolates of the Month Club delivers sweet and savory works of art from renowned chocolatiers, like Jean-François Bonnet's gourmet barks and truffles, made with exotic fruits, spices, and fresh herbs.
Members will receive specially curated hand-crafted chocolates from world-class chocolatiers each month…boutique chocolates, handmade from pure, premium ingredients and crafted in small batches with dedication to innovation and artistry.