For many of us Samuel Adam's Boston Lager was our first craft beer. Widely available at a time when mass market ruled the marketplace, tt was our "gateway beer" that opened the door to the multitude of craft breweries and beers that dominate that same market today.
Unfortunately in today's "give me something new, everyday" craft beer landscape, heritage beers, like Sierra Nevada's Pale Ale can become unfairly overlooked by beer fans endlessly in the hunt for something new.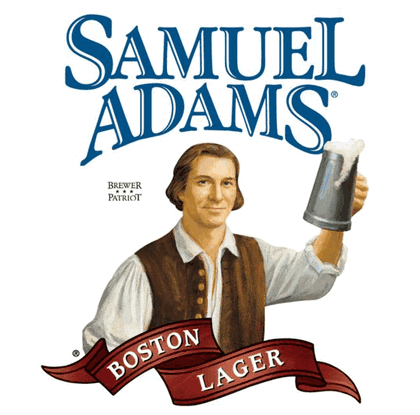 So how does a brewery revitalize a heritage beer name that's becoming forgotten? One approach is too change the recipe like New Belgium did recently with its Fat Tire Ale and now Samuel Adam's is taking a similar approach.
On January 30, the Boston Beer Company announced that it remastering its iconic Samuel Adams Boston Lager, a beer that is rightly credited with helping foster the American craft beer revolution.
And according to Boston Beer this beer's revamp is more about the brewing process rather than a pronounced recipe change. Samuel Adams remastered Boston Lager still uses Founder and Brewer Jim Koch's great-great grandfather's mid-19th century original recipe, but they've added a process to reduce filtration using a traditional German practice of biological acidification, resulting in a brighter, easier-drinking beer.
"We like to say we know there's a perfect Boston Lager out there … we just haven't made it yet," said Koch. To this day he still tastes each batch of Boston Lager to ensure it reaches the brand's high-quality standards….
"With Remastered, we're one step closer to perfection. We cleaned up the brewing process to create an easier-drinking profile, giving it an extra sparkle that drinkers will savor." Koch added "Any time you crack open a Boston Lager you know you're going to enjoy a rich, full-flavored beer. When you first crack open a Boston Lager Remastered, you might say, 'this is the best Boston Lager I've ever had.'"
To support the launch of Boston Lager Remastered, Boston Beer will run a commercial in the Big Game titled "A Brighter Boston," featuring Boston Lager Remastered alongside everyone's favorite drinking buddy, Your Cousin From Boston.
Filmed across multiple locations in Boston, with a predominately Boston-based crew and cast, everyone's favorite drinking buddy and Samuel Adams superfan, Your Cousin From Boston, takes viewers through a dream sequence of humorous vignettes that flip classic Boston tropes on their head–from a cheerful "pahk-ing" spot exchange to sports rivals embracing. Featuring celebrity cameos from friends including beloved comedian Lenny Clarke and retired Boston Celtics star Kevin Garnett, the spot takes Samuel Adams back to its roots.
A 60-second extended cut of the commercial can be found here, with a 30-second version to air during the Big Game on February 12 in six markets including New York, Phoenix, Cincinnati, Philadelphia, Atlanta and of course … Boston.
###
(All Image credits: Boston Beer Company)