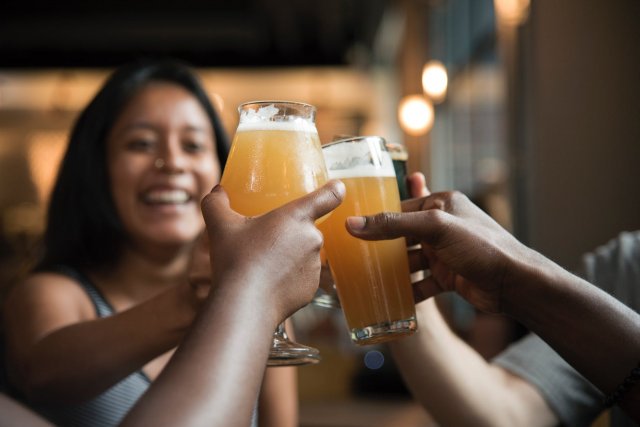 A number of new state laws have recently passed in different parts of the country that are making it easier for craft brewers to do business…
North Carolina's Craft Beer Distribution and Modernization Act
In the end of May North Carolina passed House Bill 363 which was better known as the Craft Beer Distribution and Modernization Act.
"This reform, which was passed by a Republican-controlled legislature and signed by a Democratic governor," according to Forbes, "lifts the Tar Heel State's 25,000 barrel limit beyond which brewers are prohibited from self-distributing their product and are forced to contract with a third party distributor."
The new law, which allows brewers in North Carolina to produce up to 50,000 barrels and still self-distribute was the result of "negotiation and compromise," according Carolina Journal managing editor John Trump. But also the result of a "lawsuit and pending trial brought by craft brewers."
North Carolina Allows Beer and Wine Sales at College Stadiums and Arenas
At the end of June Gov. Roy Cooper signed House Bill 389 into law. That bill allows for sales of beer and wine at campus stadiums and arenas.
Pending each school's Board of Trustees final approval, the new law impacts stadiums and arenas that house NCAA Division I teams at N.C. State, East Carolina, Appalachian State, N.C. Central, N.C. A&T, Charlotte, UNC Wilmington, UNC Greensboro, UNC Asheville and Western Carolina.
"Division II schools including Elizabeth City State, UNC Pembroke, Winston-Salem State and Fayetteville State will also have the freedom to begin alcohol sales at their stadiums and arenas," reports the News & Observer.
New Beer Distribution Law Passes in Maine
In a similar move as in North Carolina, Maine lawmakers passed LD 1761 in their 2018 legislative session.
The new law will allow brewers who produce fewer than 30,000 barrels annually to self-distribute their beer. As things stand now, Maine breweries who produce 1,601 barrels or more are not allowed to distribute their own products and forced to go through a third party vendor.
And unless Governor Janet Mills vetoes the bill (which no one expects her to do) Maine's increased self-distribution cap will take effect September 19.
Only two of the state's breweries, Allagash and Shipyard, produce more than 30,000 barrels annually.