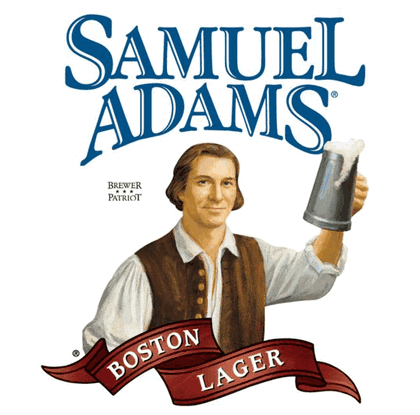 It wasn't just internet stocks that took a dive last week. Publicly traded beer companies like Anheuser-Busch InBev and Boston Beer also took a hit.
Here's the deal….
With many US drinkers increasingly moving from beer to wine and spirits, brewing majors are struggling to stem ongoing beer sales declines.
Just last week two drinks majors, Boston Beer, home to Sam Adams, and Budweiser owner Anheuser-Busch InBev reported their Q2 earnings both with mixed results…
Boston Beer reported their earnings late Thursday and their overall revenue was up, due to as CNN explains, "the success of the company's non-beer brands, such as the Truly Spiked & Sparkling seltzer, Twisted Tea and Angry Orchard cider."
But at the same time the company "missed forecasts and the company also issued a weaker outlook," causing their stock to plunge 15% Friday.
On a call with investors Jim Koch, founder and chairman of Boston Beer explained that the company's problems are primarily Sam Adams problems…And that in spite the relative success of new beers like Sam '76 and Samuel Adams New England IPA, "Samuel Adams volume has continued to decline"
Koch added that Boston Beer plans to do more marketing to boost sales. "We remain positive about the future of craft beer."
But if last Friday's stock price dive is any indication, investors are less sure.
Same goes for Anheuser-Busch InBev, who in spite of stellar international beer sales due to the World Cup and record heat in Europe in the UK reported that US beer sales continue to decline falling 3.1% in the last quarter. And A-B InBev's stock fell 5% Thursday on that news.
In an effort to leverage the ongoing sales declines of its flagship brands in the states, A-B InBev has beefed up its "crafty" properties starting with Goose Island in 2011 and more recently the acquisition of North Carolina's Wicked Weed…
But with craft beer's momentum showing signs of slowing and the continuing migration of millennials to wine and spirits, AB InBev heightened crafty portfolio might not be affording the company the growth that they'd hoped for.
Molson Coors, who owns the Coors Light, Miller Lite, Molson Canadian and Blue Moon brands, who reported a surprise drop in beer sales back in May, will be releasing its latest earnings on August 1st…Analysts are expecting those sales to be flat and given Boston Beer's and AB InBev's recent US revenues, we'd be surprised if they aren't.