Statista, a leading online statistics, market research and business intelligence portal just juggled some numbers and came up with America's leading beer capitals…And yes it's a little bit 'clickbait,' but that doesn't mean it's not fun.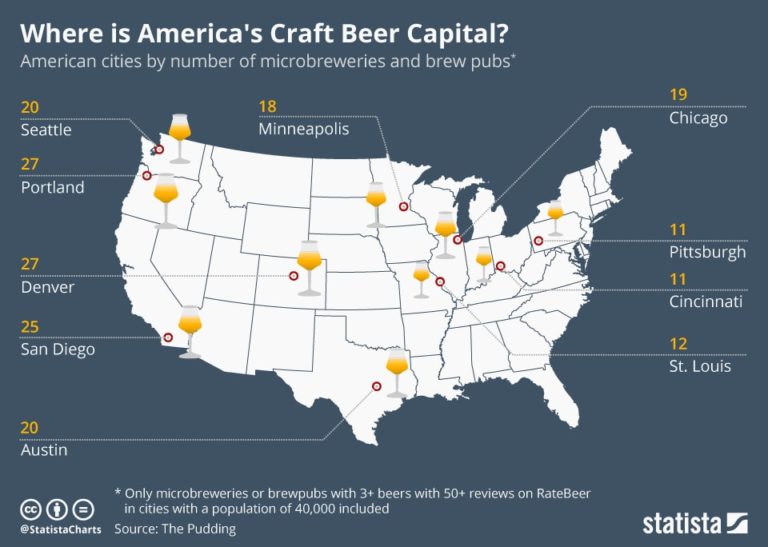 As always with these kinds of things Statista's ranking was based a particular combination of criteria….
They only looked at cities with populations of 40,000 or greater (which seems reasonable). And they basically just counted the number of craft breweries and brewpubs in those cities.
Additionally, every brewery or brewpub in those cities had to offer at least 3+ beers with at least 50 reviews on RateBeer (so maybe that skews things somehow…but we're not exactly sure how).
Statista chart credit: Statista (obviously)